One of the characteristics of Black Friday is early store hours, with some shops welcoming their first customers as early as 4 a.m. But according to Apple Insider, Apple will open its stores at 8 a.m. instead of following the lead of other merchants that start the special business day at the break of dawn.
According to The Mac Observer's sources, Apple deems that it does not make sense to start Black Friday at such an early hour. The decision with regards to the time is allegedly based on last year's sales and figures.
Blitz your league opponents with this mobile playbook
When the first iPhone was launched in 2007, it had more computing heft than all of NASA had in 1969. So, if a bunch of giant, whirring supercomputers can help mankind land on the moon, your tiny pocket-sized smartphone can certainly rocket your fantasy football team into contention.
Walmart staggers Black Friday 2014 over several days, bundles gift cards with iPhone 6, iPad Air
Walmart has decided not to keep shoppers in suspense over its Black Friday deals, releasing details Wednesday on a Apple iPhone 6, iPad Mini and other electronics that will go on sale Thanksgiving Day and through that long weekend.
Walmart, dubbing the sales event as the "New Black Friday," is promising online deals starting on Thanksgiving morning and then in stores beginning at 6pm. Though actually, it also has a one-day jumpstart set of deals being offered today, Nov. 12.
Among the deals starting on Thanksgiving Day:
*iPhone 6 16GB model for $179 (they retail for $199 on Apple.com), with a two-year contract. Walmart will reward you with a $75 Walmart gift card, plus another $200 gift card for a smartphone trade-in. (Some industry watchers have warned about whether the 16GB size will only lead to frustration for iPhone 6 users…)
*iPhone 5S 16GB for $79 with a two-year contract and a $75 Walmart gift card (same trade-in deal).
*Apple iPad mini 16GB model with WiFi for $199, with a $30 Walmart gift card (in-store only).
*Apple iPad Air 16GB tablet with WiFi for $397, with a $100 Walmart gift card.
It comes as no surprise that tablets would be priced to move, as Samsung has grabbed market share from Apple this year and the market overall has shown slower growth than in recent years. We have not come across any iPhone 6 Plus deals yet this 2014 Black Friday season.
Walmart is staggering its blockbuster deals via three stages, so check the retailer's circular for exact details, time and availability.
ipad mini 16gb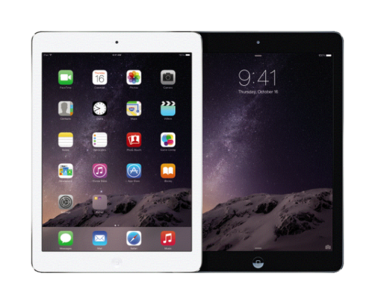 iPad mini 16GB tablets will be among Walmart's sales items this Black Friday
"Black Friday is no longer about waking up at the crack of dawn to stand in long lines and hope for the best. At Walmart, it has become a family shopping tradition where everyone shops at some point throughout the weekend," said Duncan Mac Naughton, chief merchandising officer, Walmart U.S., in a statement, getting the hype going. "This year, we're blowing it out with five days of deals in store and online. We'll have crazy low prices on the gifts our customers want."
Walmart, which served 22 million customers on Thanksgiving Day in 2013, says deals this year exceed those offered a year ago. For example, last year a Vizio 60" Smart TV sold for $688. This year, a 65" Vizio Smart TV will be available for $648 as part of Walmart's 1-Hour Guarantee for certain in-store purchases. The company is touting its "logistics expertise" to explain how it can make such promises.
Walmart's deals naturally extend beyond Apple products. Among discounted products will be an HP Intel Celeron Touch laptop for $250 and a Dell 15.6-inch Touchscreen laptop for $549 ($200 off). If tablets are more your style, the Samsung Galaxy Tab 3 Lite 7-inch model with WiFi can be had for $99, which is $40 off the usual price.
A leak of Walmart's Sam's Club $99 iPhone 6 deal got the Black Friday electronics sales frenzy off to a flying start last week, and there has been a steady stream of revelations this week from Target, Best Buy and others.
Apple discounts have been notable in the early going. Apple typically keeps a pretty tight rein on retailers' promotions, but they often find a way around these restrictions by bundling phones with gift cards and other goodies.
Apple itself, not known for marking down its products frequently, has gotten into the habit of offering Black Friday price breaks itself. It usually can be counted on to knock about $100 off Macs and $50 off iPads (it's less clear what it might offer in the way of iPhone savings). Word is that Apple Stores might open a little earlier than usual for Black Friday 2014.
[Thanks: http://www.networkworld.com]