A new app called Normal might help you finally get to the bottom of your iPhone's disappointing battery life.
Unlike any other iPhone battery tracking app, Normal uses crowdsourced data from everyone using the app to provide personal advice on how to improve your battery. Once installed, Normal starts giving actionable suggestions like 'kill Google to save 1 hour of battery life' rather than just presenting you with stats.

Read the rest of this entry »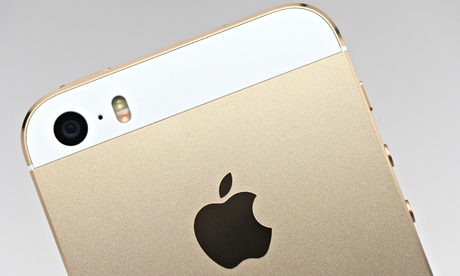 Near-unscratchable screens that are expected to be one of the biggest selling points of the iPhone 6 when Apple unveils the latest model in September are to go into large-scale production this month.
To create industrial quantities of man-made sapphire, the material already used to cover the fingerprint-sensing home button and camera lens on its phones, Apple has a $578m (£350m) deal with manufacturer GT Advanced Technologies, which has built a plant powered by renewable energy in Mesa, Arizona.
We've seen a lot of major phone releases this year, but perhaps none are as relevant or highly anticipated as the release of Apple's next generation of iPhones. With a long and complex history under its belt, Apple has reached the 6th generation of iPhones, and according to the company, the iPhone 6 will certainly shake things up and represent a huge leap forward from the previous generation iPhones. However, is this really the case? We've seen multiple leaks and hints about what Apple has in store for us, so is the iPhone 6 worth waiting for, or should we stick to the current Apple flagship, the iPhone 5s?
The iPhone 5S seems to pale in comparison with many Android-based smartphones, at least when the raw specs are analyzed. Still, there's a certain appeal in iOS based phones, and there's certainly a huge market for iPhones. The iPhone 5S has a lot of things going for it, despite looking unimpressive on paper: it runs iOS apps blazing fast, it screams high-end build quality at you, it comes with a medium resolution/size screen that still manages to look great, it takes great pictures and is generally pleasant to use and look at. Is that enough to justify its high-end price? Probably not for everyone, but for those smartphone users that really like Apple products, the price certainly seems justified.
Read the rest of this entry »