Apple denies netbook rumours
Hopes that Apple might be looking to dip its toes in the netbook market were impressively dashed this week with comments from the company's chief operating officer describing the low-cost mini-notebooks as "junky."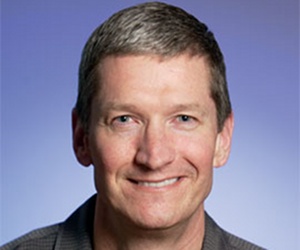 As reported over on VentureBeat, Tim Cook – who's at the helm while Steve Jobs is indisposed – took the opportunity during the company's latest earnings call to dispel rumours that an Apple netbook – a MacBook Air Nano, if you will – is on the cards.
During the call, Cook said that netbooks were so poor it would be a "stretch to call it a personal computer." Putting the blame on "cracked keyboards, terrible software, junky hardware, [and] very small screens" Cook said that netbooks didn't offer "a good consumer experience" and stated categorically that it would "not be something we would put the Mac brand on. It's a segment we would not choose to lay in."
While the dismissal seems pretty definite, it's hard to forget that Apple has been scathing about markets it intends to enter in the past: Steve Jobs himself famously decried flash-based MP3 players as junk that "just [gets] left in a drawer and never used" mere months before the company launched its own range of flash-based iPods.
Although a netbook is looking less likely, signs are still pointing to Apple's next product being something which sits comfortably between the iPhone and a MacBook – if not a netbook, then the rumours of an official Apple tablet are looking better all the time.
Do you think Apple is missing a trick by not bringing its famous design aesthetic to the netbook market, or are the low-cost devices better off if the famously expensive manufacturer doesn't try to muscle in? Share your thoughts over in the forums.
[Thanks: http://www.bit-tech.net]