iPhone 6 to Launch on October 14 in Very Busy Month for Apple: Report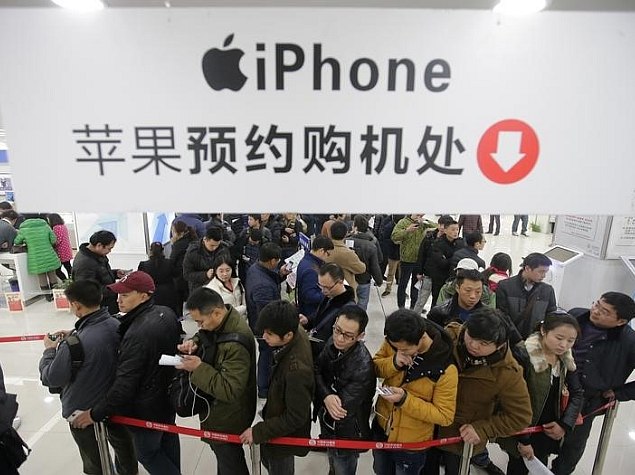 A new report is claiming an all-new launch date for the iPhone 6 that is not in-line with previous leaks, and is also quite a bit later than expected.
MacRumors, in a report citing an internal Apple Retail Store meeting, suggests that the Cupertino-based giant might be planning to launch the long-rumoured iPhone 6 on October 14, which happens to be a Tuesday – a day when Apple traditionally makes its announcements, followed by the release usually the same Friday.
The source cited by MacRumors however claims the new iPhone will be released in the market on a Tuesday for a change, with the company apparently forecasting massive demand and sufficient supply to be able to cater to customers earlier in the week than usual.
The report notes that a senior Apple Retail Store leader said October 14 will be an 'immense' day for the company, sparking all the rumours that it might be the launch day for the iPhone 6. The report added that Apple will be having an "incredibly busy" month. In addition, the company is also reportedly planning a media event for September 16, which again incidentally falls on a Tuesday.
If either of the launch dates are correct, it remains probable the products introduced at the events will be released by the same week's Friday – September 19 or October 17. Previous reports indicated that the September launch event would introduce the iPhone 6 and iOS 8, while the October launch would be for the much-anticipated iWatch, OS X Yosemite, new iPad tablets, and new iMac computers.
Reports citing supply chain sources have also been indicating that each variant of the alleged iPhone 6 (which is rumoured to come in two screen sizes – 4.7-inch and 5.5-inch), might be launched at separate events.
Fitting in with the current report's possible Friday release in September, previous reports had claimed a September 19 launch date – thanks to a leaked promotional flyer from China. The same launch day was also tipped by a purported internal communication from a German telecom carrier.
On Tuesday, a report suggested that due to production issues the 5.5-inch iPhone 6 launch might be pushed to December. In addition, the report also said Apple would debut its long-rumoured iWatch, alongside the 5.5-inch iPhone 6 (also rumoured to be called the iPhone Air), in December.
Earlier this week, alleged internal components from Apple's next generation iPhone made another appearance.
[Thanks: http://gadgets.ndtv.com]