Wedding Proposal with 99 iPhones Turned into One Pricey Rejection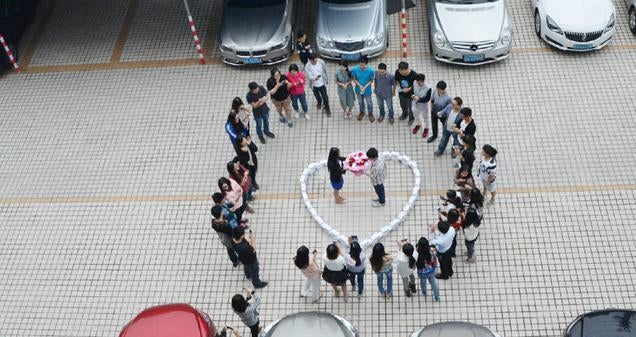 In case you are wondering, 99 iPhone 6s apparently costs over 500,000 yuan—or about $85,000. That's a lot of money! That's a lot of iPhones.
QQ Games (via The Nanfang) reports that a computer programmer in Guangzhou decided to propose to his girlfriend in the middle of an iPhone 6 heart. The proposal happened right before Singles Day, which is a day to celebrate being single. It's also the biggest online shopping day on Earth.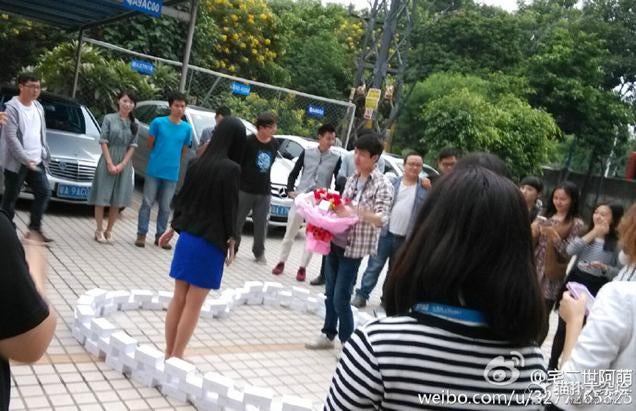 The woman, however, apparently said "no," leaving this fella with a whole bunch of iPhones and a handful of flowers. Don't feel too bad for him! Reselling the phones shouldn't be too hard. Then again, this could always be an online retailer's clever stunt to drum up interest in the iPhone 6 right before Singles Day, which falls on November 11.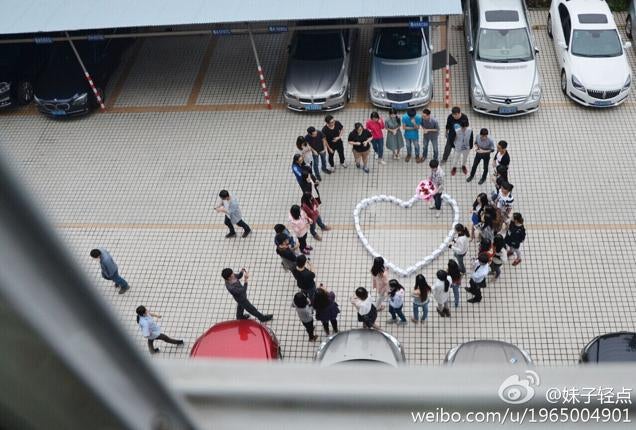 程序员买99台iPhone6求爱 网友:整整99个肾 [QQ Games via The Nanfang]
[Thanks: http://kotaku.com]