MPs went on last-minute iPad and iPhone buying spree
Independent Parliamentary Standards Authority says MPs splashed out £70,000 on equipment before spending deadline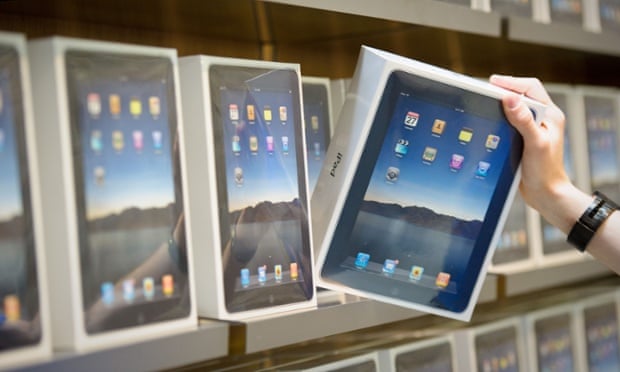 Scores of MPs spent £70,000 on new iPads, iPhones and laptops in the runup to the general election, prompting the expenses watchdog to write to parliamentarians expressing their concern.
Sixty MPs ordered the equipment and claimed back the cost shortly before the deadline blocking such purchases six months before the election.

The Independent Parliamentary Standards Authority (Ipsa) wrote to the MPs involved to seek assurances that they were using the equipment exclusively for parliamentary duties. Some of the MPs wrote back, telling Ipsa they took exception to the request.
The watchdog concluded that no rules were broken but advised MPs who were standing down or were defeated in the election to donate the devices to charity after 7 May. It admitted it had no power to enforce this.
Ipsa will now consider a tightening of the rules governing MPs who are standing down or do not get re-elected.
A spokesman said: "Having looked into these claims, we are satisfied that they are within the rules.
"This covers purchases made during September 2014, as the restrictions on capital purchases began on 30 September 2014.
"The total value of the purchases for all MPs in September amounts to £71,216.48. We have issued guidance to MPs that they should transfer these items to a successor, another MP or donate the equipment to charity."
One of the MPs involved was the former Labour cabinet minister Peter Hain, who claimed nearly £2,000 for an iPad, iPhone and PC. There is no suggestion that he broke any rules and Hain has reportedly said the purchases were needed to replace broken equipment.
The Ipsa spokesman said: "Peter Hain bought an iPad, iPhone and new PC in September. The total value of those purchases was £1,907.90."
[Thanks: http://www.theguardian.com]