If you're anything like us, your smartphone is your precious baby. Unfortunately, you probably don't treat it as well as you should. Here are some things you might be doing wrong:
1. Never turning it off
You really should be turning your phone off at least once a week, or your battery will die faster than it should. Leaving it on and idle stresses the battery, experts say. If you, like us, use your phone as your alarm clock, consider picking up a cheap (or fancy — why not?) alarm clock, or turning it off for another period of time during the day.
Hackers have stolen more than 225,000 Apple accounts from iPhone customers.
Security company Palo Alto Networks is calling the attack "the largest known Apple account theft caused by malware." Palo Alto Networks discovered the hack along with Chinese tech group WeipTech.
The good news for most iPhone customers is that the malware, nicknamed KeyRaider, only targets "jailbroken" iPhones.
Amazon's Prime Video streaming service today announced the ability for its users to download television shows and movies to an iPhone, iPad, or Android device (via Re/code). The service had previously supported such a feature, but it was exclusively available for Amazon's own Fire tablets, with today marking the first expansion onto Apple's smartphones.
The feature will let Prime users download video content for later viewing when not in direct proximity of a trustworthy Wi-Fi connection, but won't be available for every single show and film currently offered on Amazon Prime Video. The company still claims to have "thousands" of videos ready to support the new service.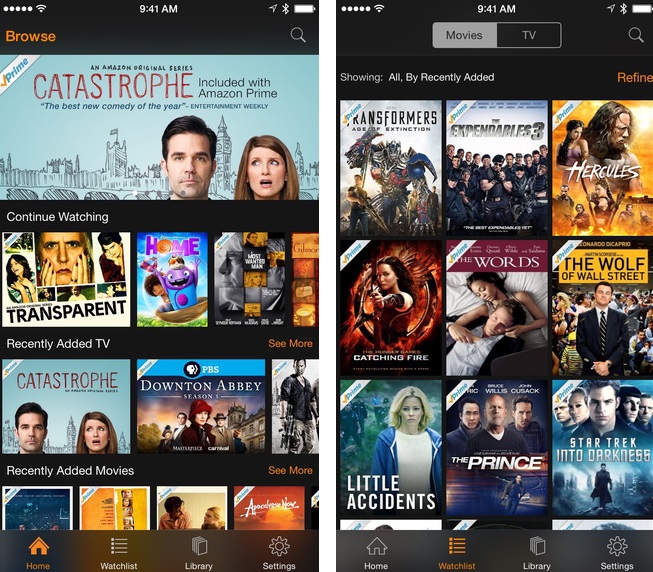 Read the rest of this entry »