The evidence is strong that Apple is at least thinking about adding an OLED display to the iPhone, but now there's a suggestion that the company might also change the device's screen size. 9to5Mac reports that the latest investor note from well-known Apple analyst Ming-Chi Kuo claims the company will release an iPhone in 2017 with a 5.8-inch OLED display and a "completely new form factor."
Kuo predicts that the handset will take after the design of the iPhone 4, with a glass front and back and metal sides. Narrower bezels and a curved display will allow the 5.8-inch screen to fit into a form factor smaller than that of the current 5.5-inch iPhone. Kuo also suggests that the device will come with wireless charging and new biometric security features. He's not predicting that these changes will arrive until 2017, though, with 9to5Mac noting that this suggests Apple's next handset will stick close to the iPhone's current design.
What's the difference between the iPhone SE and the iPhone 6s
Apple launched the iPhone SE alongside a brand new iPad Pro on March 21. The iPad Pro 9.7 looks to be taking over from Apple's ailing iPad Air line, while the iPhone SE is Mr. Cook's attempt at persuading the myriad of iPhone 5s users out there to upgrade to newer hardware.
Indeed, the company revealed that it sold a whopping 30 million 4-inch phones in 2015.
Read the rest of this entry »
This will make your life easier.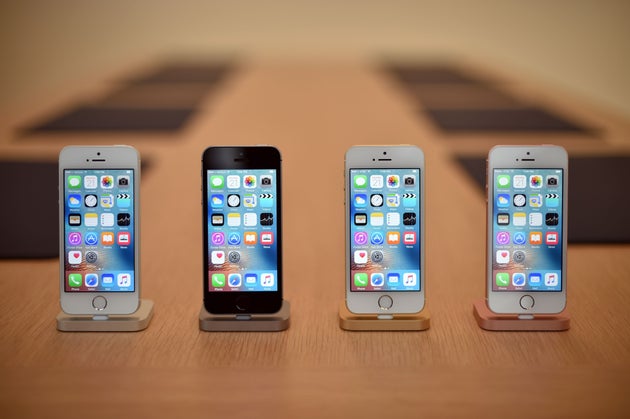 Apple's new iPhone SE is the company's cheapest handset ever at $399, but it comes with a serious drawback: Its storage is a paltry 16 GB.
That's a pathetic hard drive and one that Apple continues to offer and make immense profits off of. It's really not enough storage to hold many apps, photographs or videos, but of course it's a tempting option because it's relatively affordable.
If you don't want to spring for a more expensive version of the iPhone, you can make the 16 GB model work with a bit of effort. Tim Stenovec writes on Tech Insider that "most people" shouldn't bother with it, but we think the device can work for penny-pinchers who really just want a phone for basic calls, texting, social networking and picture-taking.