As expected, Apple is smashing records again. The world's most valuable company sold a whopping 61 million iPhones during its second fiscal quarter compared to 42.7 million phones from the same period a year ago, according to Apple's latest earnings report released today. Most importantly for Apple's future, a big chunk of those sales were to customers in China, which has now surpassed Europe as Apple's second-largest market.
Apple reported $13.6 billion in profit and $58 billion in revenue, handily beating both its own guidance for the quarter—between $52 billion and $55 billion—and Wall Street's expectation of $56.1 billion. Of that $58 billion, $16.8 billion came from sales in the greater China region, according to the company—a 71 percent year-over-year increase. Sales in Europe were $12.2 billion.
Read all of the latest iPhone 6S rumours, find out when the iPhone 6s will launch and what features it is predicted to offer.
Apple's iPhone 6 and iPhone 6 Plus arrived around back in September 2014, so it's no surprise that Apple watchers are looking ahead and wondering what Apple's smartphone plans for this year might be. Here, we round up all of the rumours about the iPhone 6's successor, dubbed iPhone 6S, including release date rumours, specs and new features.
In this article, we're focusing on the next-generation of iPhone, that is, the 4.7in iPhone 6 that launched in September 2014. If you're looking for rumours about the next generation of Apple's 5.5in iPhone, the iPhone 6 Plus, see our iPhone 7 rumour round-up (sure it might be called iPhone 6s Plus but we think that's a bit of a mouthfull!). We've also got information about the rumoured 4in iPhone 6c here.
Counterclockwise is old news – literally! – but looking back on events from the distance of several years can give you an interesting perspective. Like the madness that surrounded a simple paintjob or that time a Nokia 1100 allegedly robbed banks.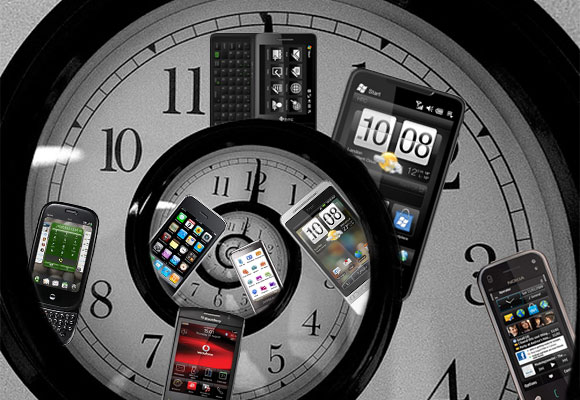 The secret history of iPhone designs
Apple changes the design of the iPhone every two or three generations. Back in April 2010 the current model was the curvy 3GS, but factories were already prepping for the next-gen phone. The "iPhone 4G" would have squared off sides, metal frame, plus a glass back.
Read the rest of this entry »