Previous rumors that a smaller-screened "iPhone 6c" had been canceled for 2015 and perhaps now set to launch sometime in 2016 are getting a bit more heft today, with a report from Digitimes suggesting the "iPhone 5c successor" will launch in the second quarter of 2016.
The site's sources from within the seminconductor industry also point to the so-called iPhone 6c lineup arriving with new 14/16nm FinFET chips from TSMC and Samsung, which would bring better performance and lower power consumption to the new line of cheaper iPhones.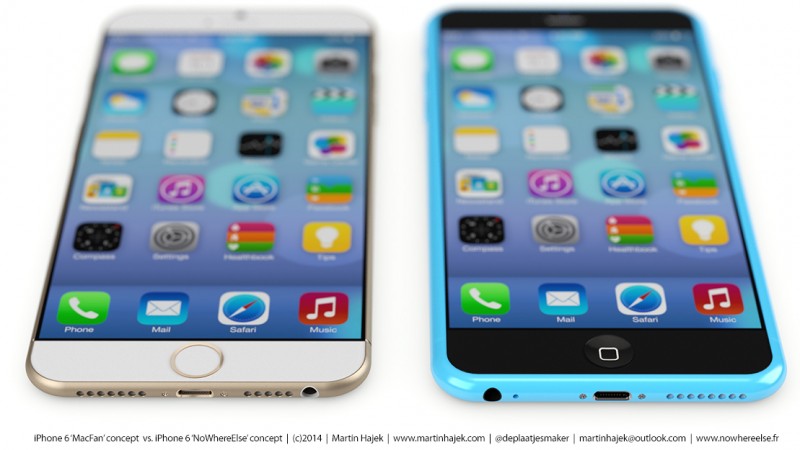 The 14/16nm FinFET chips will be manufactured by Taiwan Semiconductor Manufacturing Company (TSMC) and Samsung, the sources said. The original plan was to equip the devices with chips built using TSMC's 20nm SoC process, said the sources, but the adoption of FinFET processors would enable specs upgrade and lower power consumption.
Releasing an iPhone in the second quarter of the year wouldn't exactly be unheard of for Apple — the original iPhone, iPhone 3GS, and iPhone 4 all launched in June — but it would definitely go against the early fall annual launch dates the company has been following for about four years now.
Apple has begun their early production on their next variation of the iPhone. Are they going to call the latest device the iPhone 6S or the iPhone 7? It looks like Apple consumers will have to wait and see. Whenever more details are released, consumers will get a greater idea for what to expect from the technological giant. For now, the news confirming that the new iPhone production has started serves as a promising reminder that the next wave of Apple smartphones is on the way.
Bloomberg broke the initial story regarding Apple's production of the iPhone. Once they did, the hopes of people wanting to get their hands on the next device were raised.
Read the rest of this entry »
With iOS 9, Apple introduced a Low Power mode, designed to extend battery life when an iPhone's power is running low. According to the feature's description, Low Power mode works by reducing an iPhone's performance and cutting down on background activity.
Geekbench 3 has just been updated to work with iOS 9, letting us get a more detailed look at how Low Power mode works and how much it throttles an iPhone's CPU performance when activated.
Without Low Power mode activated, an iPhone 6 Plus scored 1606 on the single-core processor test and 2891 on the multi-core processor test. When Low Power mode was turned on, the same iPhone 6 Plus scored 1019 on the single-core test and 1751 on the multi-core test, suggesting there's a significant performance reduction when Low Power mode is enabled to save as much battery as possible.
Read the rest of this entry »