My husband just purchased an iPhone 6 Plus in anticipation of a long trip next month, and I'm pondering whether to get that version, or the slightly smaller iPhone 6. For the past couple of weeks, I've been writing down questions, and talking with my friendly local geniuses and not-quite-geniuses-but-smarter-about-devices-than-I-am, and they're helping me understand the best features of this much-lauded Apple device.
Especially if you're a frequent traveler, consider these six factors, emphasized by Apple developers as the main improvements in this newest, long-awaited upgrade: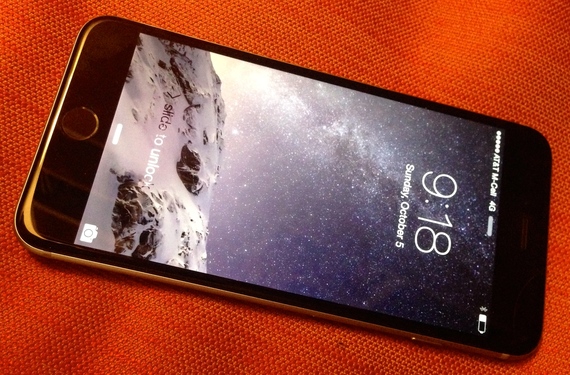 The iPhone 6 Plus
Read the rest of this entry »
Apple fans breathed a sigh of relief this past summer when Nikkei, typically a reliable source of accurate early information on unreleased Apple devices, issued a report stating that the white plastic strips we had seen on countless iPhone 6 mockups would not be part of the final design. Those strips, which many people found to be quite an eyesore, reportedly stemmed from a misunderstanding of some iPhone 6 schematics that had previously leaked. Instead, the Nikkei claimed that those areas would actually be covered by glass panels similar to the ones on the back of the iPhone 5 and iPhone 5s.
Unfortunately for people who think those plastic strips ruin the sleek look of the phone, they were still present when Apple's next-generation handsets were unveiled last month.
Of course, had Apple found another way to give the antennas inside the iPhone 6 and iPhone 6 Plus some breathing room that was feasible technically and financially in such a slim phone, the company might have opted to ditch the plastic in favor of glass or another solution. And thanks to a new issue that seems to have arisen in recent weeks, we know of at least a few people who wish Apple had indeed found another solution.
Apple's own cases for the iPhone 6 and iPhone 6 Plus come in Leather and Silicone. So which is best for you?