 Is your Kim Kardashian game draining your iPhone battery too quickly? You may be eligible for a replacement from Apple.
In a post on its website, the company announced that it will replace the battery packs for free in some phones sold between September 2012 and January 2013. A flaw in a "very small percentage" of devices sold during that window causes the phones to suddenly lose charge and need to be plugged in frequently. The company started replacing the batteries on Aug. 22.
Each iPhone launch sets new sales records. So it's hardly a reach to predict that the launch of the next iPhone, expected in September, will be big.
Wall Street and Apple fans are starting to salivate over the idea.
"I'm expecting it to be huge with a capital 'H,'" Avi Greengart, a research director at Current Analysis, said of the new phone, which will likely be called the iPhone 6 and be available in two larger screen sizes.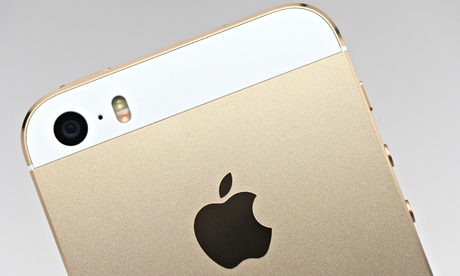 Near-unscratchable screens that are expected to be one of the biggest selling points of the iPhone 6 when Apple unveils the latest model in September are to go into large-scale production this month.
To create industrial quantities of man-made sapphire, the material already used to cover the fingerprint-sensing home button and camera lens on its phones, Apple has a $578m (£350m) deal with manufacturer GT Advanced Technologies, which has built a plant powered by renewable energy in Mesa, Arizona.