In the months leading up to the introduction of the iPhone 6 last September, Moscow-based luxury modified iPhone company Feld & Volk shared a wealth of information about the device, starting with high-quality photos and video of a rough rear shell and moving on to individual components like the embedded Apple logo and protruding rear camera.
Later on, the company was able to obtain nearly all of the parts for the iPhone 6, including the logic board that revealed such details as an NFC chip, Qualcomm LTE modem, and a base 16 GB storage option.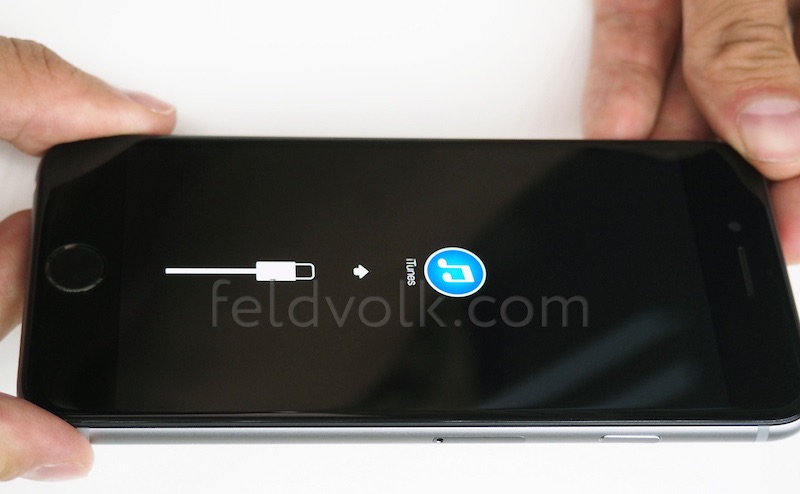 Feld & Volk's iPhone 6 built from parts shown booting to "Connect to iTunes" screen
Read the rest of this entry »
The iPhone 6 and iPhone 6 Plus are here, but watchers are looking ahead to the next new iPhone, the iPhone 7, set to arrive later this year. Here we reveal the iPhone 7 UK release date and specs rumours. When is the iPhone 7 coming out?
The iPhone 6 and iPhone 6 Plus arrived in September, but now that we're well into 2015 it's no surprise that chatter about what's next for Apple's smartphone is getting louder and clearer. Here's everything we know about the iPhone 7 release date, specs, new features and design rumours and bring you the latest iPhone 7 speculation to help you stay up-to-date with the latest iPhone 7 news, rumours and leaks. When is the iPhone 7 coming out? Updated 12/6/15.
The case for an updated iPhone 5c is rather compelling. A lot of people really didn't like Apple's slightly cheaper iPhone, but having said that there were plenty of people –– we're talking millions here –– who really dug the firm's plastic-fantastic iPhone. Many consider the iPhone 5c a failure, but this is complete BUNK; the handset sold in excess of 25 million units. Now, I appreciate this isn't a big figure for Apple but compared to similar handsets shipped by Samsung and HTC and Sony, the iPhone 5c was a HUGE success –– could you imagine if HTC sold 25 million HTC One M8 Mini handsets!? No, neither can I… which is why writing the iPhone 5c off as a misfire by Apple is not only stupid, it is actually just wrong!  
"Apple's retail strategy for the iPhone has always been to have three tiers; position one is the 'brand new' handset, position two is the previous 'flagship', and position three is the 'free with a two-year contract' model that is two generations back. Before last year's iPhone announcements these positions were occupied by the iPhone 5, the iPhone 4S, and the iPhone 4," notes Forbes. 
Read the rest of this entry »