Once upon a time, Apple made iPhones with 32 GB of storage space. It was the perfect amount to hold all your music, a long gallery of photos, and a couple videos from that concert you went to last summer. And then Apple took it all away with the release of the iPhone 6 and 6 Plus, which comes in two storage sizes: 16 GB and 64 GB. (The latest model, the iPhone 6S, goes up to a whopping 128GB.)
This change really screwed things up. People didn't want to drop 💸 on the pricier 64 GB, so they bought the 16 GB thinking they didn't need tons of space on their phone. Then they tried to download iOS 9 and got the dreaded "There is not enough available storage" message. Thanks a lot, Apple.
The next time this happens, don't go on a deleting spree. Instead, follow the advice of Reddit user eavesdroppingyou and try to rent a really, really long movie.
"I have an iPhone with 16 GB so I'm always dealing with low storage," eavesdroppingyou wrote. "A trick I do to get back some storage is to try to 'rent' a movie with a big file size (something like The Lord of the Rings: The Two Towers)."
The key is, you need to pick a movie that's a larger file size than your phone's available storage. In this case, the iPhone has a wimpy 1.2 GB free. The HD version of LOTR is a massive 6.83 GB. Even when you hit the "$3.99 Rent" button, your credit card won't be charged since your phone doesn't have enough space to download the movie.
Apple's iPhone is doomed. It's going to die. We've been hearing about various "iPhone killers" ever since Apple's first smartphone was released back in 2007. Apparently, the iPhone has more lives than a litter of kittens.
Sometimes when we read about an iPhone killer, it's just some random also-ran device that a blogger or tech journalist is overselling in a headline. He or she knows the device in question has no prayer of killing anything, let alone the iPhone, but "iPhone killer" will always draw more eyeballs than "piece of junk you'll forget existed a month from now." Other times though, people actually believe the device they're talking about is indeed something that is going to supplant the iPhone as the most popular piece of consumer electronics in the world.
This will make your life easier.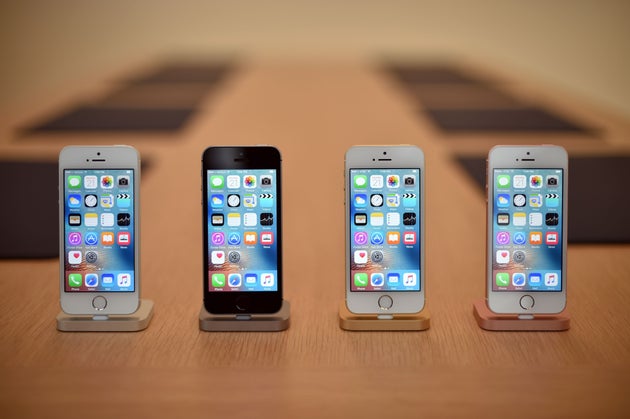 Apple's new iPhone SE is the company's cheapest handset ever at $399, but it comes with a serious drawback: Its storage is a paltry 16 GB.
That's a pathetic hard drive and one that Apple continues to offer and make immense profits off of. It's really not enough storage to hold many apps, photographs or videos, but of course it's a tempting option because it's relatively affordable.
If you don't want to spring for a more expensive version of the iPhone, you can make the 16 GB model work with a bit of effort. Tim Stenovec writes on Tech Insider that "most people" shouldn't bother with it, but we think the device can work for penny-pinchers who really just want a phone for basic calls, texting, social networking and picture-taking.