Earlier this week, case manufacturer Tactus was one of several sources to share photos of cases reportedly designed for the fifth-generation iPad, once again showing that the device is expected to be smaller than the existing iPad and take design cues from the iPad mini.
Today, the company shares a photo of what is said to be the rear shell of Apple's rumored lower-cost iPhone. In line with previous rumors, the part appears to be manufactured from plastic.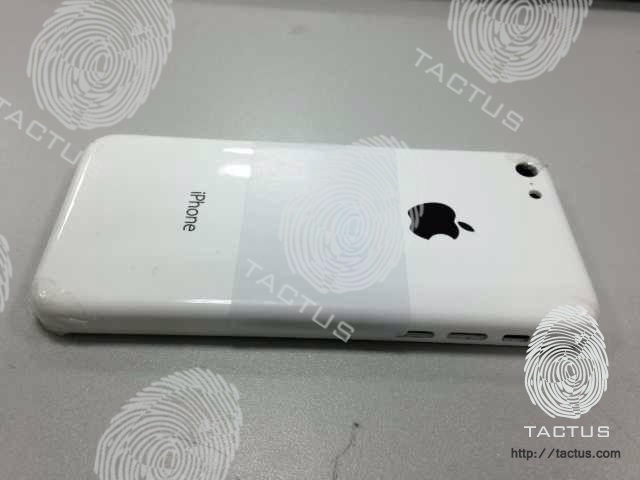 For Apple (NASDAQ:AAPL), every iteration of the iPhone is a big deal. Unlike Android's (NASDAQ:GOOG) launches, which are down to almost a weekly affair, Cupertino prefers to keep its smartphone updates on a yearly basis. And while Apple's annual soiree never fails to generate fevered excitement and leagues of speculation, this year's iPhone release is its most important since the very first 2007 launch.
There's no question that Android and its many partners have become much more than a thorn in the side of the iPhone maker, with Samsung's (PINK:SSNLF) eye-popping sales and reach leading the pack. Along with newcomers like LG's (KRX:066570) Nexus 4 and the HTC One (TPE:2498), the Galaxy S line and Android as a whole has pushed the envelope as to what consumers expect in a post-iPhone world and has challenged — and surpassed, in many areas — Apple in terms of style, features, and build quality. And even as they struggle to stay in the game, BlackBerry (NASDAQ:BBRY) and Windows (NASDAQ:MSFT) Phones have shown a willingness to innovate and try something new, which in turn has made the iPhone and its long familiar grid of icons appear staid and stodgy in comparison.
So naturally, when the iPhone is no longer the number-one choice for a hefty portion of consumers, the pressure is on to deliver a device that will blow away its rivals. And as a former Apple executive puts it, this is no time for an iPhone 5S.
After visiting the tech giant's Asian suppliers, a Jefferies analyst concludes that "preproduction issues" could cause mass production delays on the majority of Apple's mobile devices.
As Samsung, Google, and Microsoft forge ahead with smartphones, smartwatches, and other smart devices, Apple could be experiencing production delays across the board.
According to Jefferies analyst Peter Misek, who recently visited Apple's Asian suppliers, the rumored iPhone 5S will most likely be delayed. It's previously been said that the device would hit stores by July. Misek also said that the possible low-cost iPhone launch could be pushed to this year's fourth quarter and an iPhone 6 probably wouldn't come out until 2014.