Previous rumors that a smaller-screened "iPhone 6c" had been canceled for 2015 and perhaps now set to launch sometime in 2016 are getting a bit more heft today, with a report from Digitimes suggesting the "iPhone 5c successor" will launch in the second quarter of 2016.
The site's sources from within the seminconductor industry also point to the so-called iPhone 6c lineup arriving with new 14/16nm FinFET chips from TSMC and Samsung, which would bring better performance and lower power consumption to the new line of cheaper iPhones.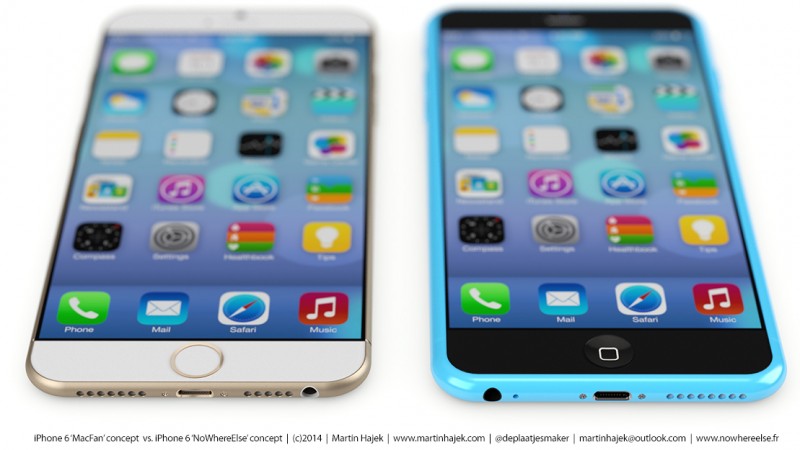 The 14/16nm FinFET chips will be manufactured by Taiwan Semiconductor Manufacturing Company (TSMC) and Samsung, the sources said. The original plan was to equip the devices with chips built using TSMC's 20nm SoC process, said the sources, but the adoption of FinFET processors would enable specs upgrade and lower power consumption.
Releasing an iPhone in the second quarter of the year wouldn't exactly be unheard of for Apple — the original iPhone, iPhone 3GS, and iPhone 4 all launched in June — but it would definitely go against the early fall annual launch dates the company has been following for about four years now.
Apple on Thursday released the first two installments of a new iPhone campaign that pleads to the brain rather than the heart, while vaguely alluding to the inferiority of competing products.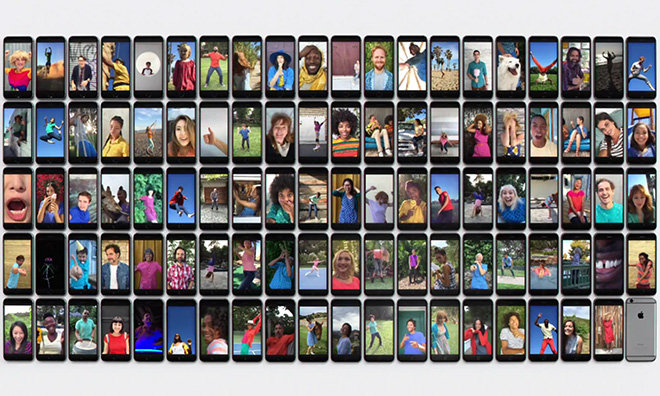 With its new "Hardware & Software" and "Loved" TV spots, Apple returns to a more practical form advertising, telling consumers about iPhone's merits rather than showing them through story-driven narratives. The first ad, "Hardware," also takes indirect aim at competing products, a tactic not often seen from a company who managed to stay above the fray.
Apple has updated the terms of its AppleCare+ Protection Plan for iPhone, iPad, iPod and Apple Watch to cover batteries that retain less than 80% of their original capacity within the extended warranty period, whereas it previously covered batteries that retained less than 50% of their original capacity. The change applies to AppleCare+ purchased for iPhone, iPad, iPod and all Apple Watch models on April 10, 2015 or later.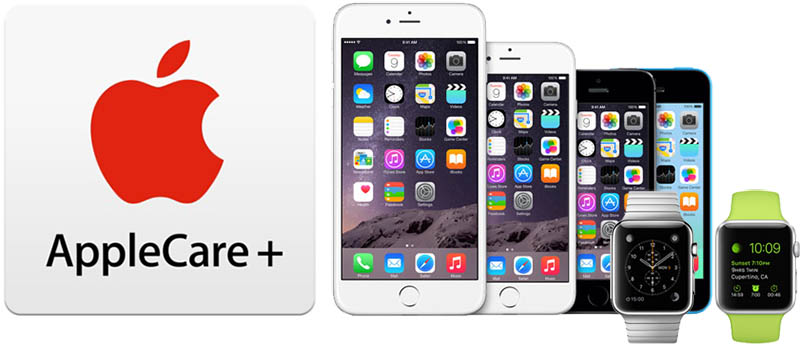 Apple will replace defective batteries that do not live up to the 80% specification free of charge as long as the device is within its AppleCare+ coverage period. Otherwise, the iPhone maker charges $79 for out-of-warranty battery service for all Apple Watch batteries that retain less than 80% of their original capacity per Apple's diagnostic testing, plus a $6.95 shipping charge if required.