Rumors are swirling that the chipmaker will exclusively make the iPhone's A10 processor.
Consumers aren't the only ones anticipating the next iPhone (which I'll just call the iPhone 7 for simplicity's sake). The next iteration of Apple's flagship device is also reportedly spurring an increase in 16-nanometer chips from Taiwan Semiconductor Manufacturing Company.
According to reports from Economic Daily News (later republished on DIGITIMES), Taiwan Semiconductor is increasing production from 40,000 12-inch chip wafers last month to 80,000 this month.
Read the rest of this entry »
Apple is rumored to be further expanding the iPhone's screen size beyond the current 5.5-inch iPhone 6s Plus, moving to 5.8 inches in a future device that could launch "in 2018 or even earlier in 2017." The news comes from a pre-publication report by DigiTimes that has been obtained by The Motley Fool, and it states that the 5.8-inch iPhone will include an OLED display, in line with previous rumors of Apple adopting the technology around that time.
According to the report, Samsung is to be the main source for the OLED panels, with LG and Japan Display "joining in later." Recently, Samsung was reported to be on the verge of investing over $7 billion into supplying OLED displays for future iPhones, following rumors last year that 2018 would mark Apple's official shift from LCD to OLED displays in its popular smartphone line. More recent reports suggest that OLED timeline could be moved up to 2017.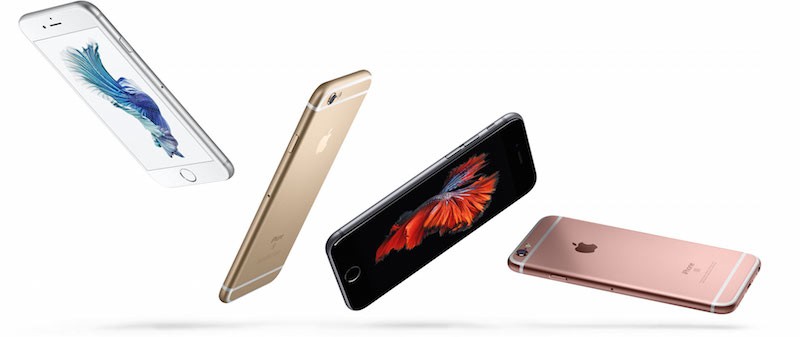 Read the rest of this entry »
iPhones produced in 2017 will feature organic light-emitting diode (OLED) flexible displays, a significant step forward from the LCD screens the Californian tech giant currently uses in its handsets.
Apple held discussions with suppliers Samsung and LG in December over increasing the production of OLED screens in the run up to next September's iPhone launch, Nikkei has reported.
OLED screens are typically brighter and use less power than LED displays, as well as being flexible, possibly raising the prospect of a curved screen in the iPhone or a future Apple gadget.
Read the rest of this entry »