The news that Apple have recorded the biggest quarterly profit in history may not come as a big shock when you consider that the vast majority of the $18 billion was due to the number of units sold of the iPhone 6.
Official statistics show that an amazing 74.5 million of them have flown off the shelves and of course that far outstrips other phones that may have been deemed as their competition. This then begs the question, what is it about this phone that is so special?
Take a look at the latest concept images of the iPhone 6S, and read all of the latest iPhone 6S rumours
Apple's iPhone 6 and iPhone 6 Plus may be just a few months old, but that hasn't stopped Apple watchers from looking ahead now that 2015 has arrived and wondering what Apple's smartphone plans for the year might be. Here, we round up all of the rumours about the iPhone 6's successor, dubbed iPhone 6S, including release date rumours, specs and new features.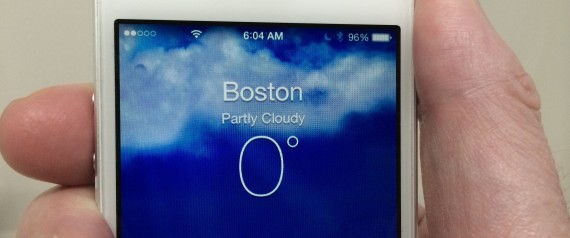 It's 20 degrees out and your smartphone rings. If you want to answer it but don't want to take off your toasty warm gloves, we have a few hacks to help.
The reason your gloves prevent you from using your touchscreen is that they block the electric charge transmitted via the moisture in your fingertips, explains Jacob Wobbrock, a professor at the University of Washington's Information School. The capacitive touchscreen — the lingo for this charge-sensitive feature — needs that moisture so it can detect exactly where your finger is on the screen.
But when you have gloves on, Wobbrock told The Huffington Post, you can trick your phone into thinking it's being touched by fingertips. All you need is a bit of moisture and some contact.