Everyone drops their iPhone at some point. Accidents happen. We're only human. But what do you do when you pick it up and it won't turn on? No amount of frenzied tapping elicits a response. It doesn't take a genius to tell you that a trip to the Genius Bar is probably in your future. Replacing the hardware may prove to be the easy part. Replacing the photos, contacts, and messages you have on the phone takes a little more forethought.
We know how painful it is to start over when you lose a phone, which is why we've come up with some of the best resources for backing up your iPhone. Sure, you can always go the Apple route, but iTunes and iCloud aren't the only way to go, plus you'll pay more for iCloud's storage services than you might for a third-party app. iCloud currently offers 5GB of free storage. 10GB extra will cost $20 per year, 20GB is an extra $40 per year, and 50GB costs a whopping $100 per year. There are other backup services available both on your computer and on your phone that can keep your contacts, photos, and videos safe should the device give up unexpectedly.
Apple's next-generation iPhone will take a few design cues from the Apple Watch, not only gaining the new Force Touch input method, but also utilizing the company's custom Series 7000 aluminum for a casing that will be up to 60 percent harder than the iPhone 6.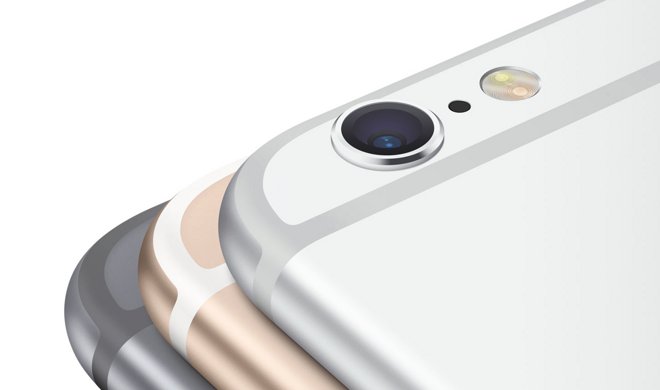 Information on the materials that will be used to build Apple's so-called "iPhone 6s" was detailed by well-connected analyst Ming-Chi Kuo of KGI Securities, in a research note summarized by Macotakara.
According to Kuo, the next iPhone will be slightly wider and taller by about 0.15 millimeters, while it will be thicker by 0.2 millimeters — changes that could be due to the new Force Touch display expected in the device. For perspective, the current iPhone 6 measures 6.9 millimeters thick, while the iPhone 6 Plus is 7.1 millimeters.
If you're wanting to sell your iPhone 6, here's how you can determine how much it's worth in order to get a fair price.
While the iPhone 6 is still a new device, many users who bought one may be having second thoughts. Either they don't like the large size of the iPhone 6 or maybe iOS just isn't for them. If this is you and you're wanting to sell your iPhone 6, now is a good time to do so before iPhone 6s rumors continue to pick up as we head into summer.
We've talked about how to sell an old iPhone, providing tips and places where you could sell it. However, all that is useless without knowing how much your iPhone is worth in the first place. The price at which you can sell it at completely depends on the storage capacity and condition of your iPhone 6, so prices fluctuate to say the least.