Thanks to pod2g and the iPhone Dev-Team it's now possible to jailbreak the iPhone 4 and all models of the Phone 3GS untethered. Although iPhone 4S and iPad 2 owners are still waiting for an A5 jailbreak, all iOS devices running iOS 5.0.1 with A4 hardware can now be jailbroken untethered.
This includes the original iPad, iPod touch 3G and iPod touch 4G.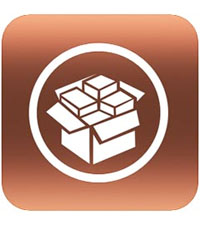 Using redsn0w to jailbreak is a straightforward process, and will install the Cydia app store on your device. This opens up a whole new world of tweaks and apps to improve your iPhone experience and customize operation. Be sure that before you proceed with the instructions, you have installed the iOS 5.0.1 firmware update.
A fully functioning port of the iPhone 4S's hyped Siri voice assistant is now available for almost all jailbroken Apple mobile devices and huzzah, it's legal!
The somewhat gimmicky Siri assistant has been the focus of the iPhone 4S's advertising campaign, and the feature is suspected to be helping fuel major sales for that device. But as the program only officially works on the iPhone 4S, other iPhone owners have been wanting to get in on the action. To date, the options have been either illegal or fairly technical in execution.
But now a new hack called Spire allows for almost any jailbroken iPhone or iPad to run the lusted-after Siri. Specifically, it allows Siri to work on a jailbroken iPhone 4, iPhone 3GS, third-gen iPod touch, fourth-gen iPod touch and first-gen iPad.
Android chief and Google VP Andy Rubin revealed late Tuesday, December 20, that device activations for the mobile OS platform have reached 700,000 units per day, Apple Insider reports.
The executive provided more color on the number on his company's Google+ social networking service.
"For those wondering, we count each device only once (ie, we don't count re-sold devices), and "activations" means you go into a store, buy a device, put it on the network by subscribing to a wireless service."
Rubin's announcement follows an update from a quarterly earnings call in July when Google touted a new figure of 550,000. In June, Rubin announced that activations had topped 500,000 a day and were growing at a rate of 4.4 percent per week.