Hopes of a fancy new high-megapixel camera in any forthcoming iPhone 6s are likely to be in vain if the latest rumour coming from Taipei is to be believed.
iPhone 6s to stick with 8-megapixel sensor
Industry analyst Jeff Pu of Yuanta Securities Investment Consulting Co, was recently quoted in the Taipei Times, claiming that the forthcoming flagship iPhone (we'll call it "iPhone 6s" for now) will stick with an 8-megapixel rear camera sensor – the same pixel resolution found in current iPhone 6 models. He has therefore maintained a "downgrade" rating on shares in Largan Precision Co, a major camera lens supplier to Apple, citing a slowdown in the migration to higher-resolution sensors in premium smartphones.
The iPhone 7 release date is still some time away, but the spec rumors cease to let up. The latest speculation comes hot off the heels of a Corning announcement — the company that makes Gorilla Glass. At a New York investor meeting, Corning executive James Clappin introduced the company's Project Phire — according to Cnet. In the past, utilizing sapphire-like displays provided great scratch resistance, but were nowhere near shatterproof. Though the iPhone 7 could feature both thanks to Corning's Phire project.
According to Clappin, Corning is looking to merge the best of both worlds with their new glass technology. Via Cnet,
Apple's domination in the smartphone market compelled Canaccord Genuity to raise its price target on Apple stock to $145 on Monday, advising investors to buy in on the continued strength of the new iPhone 6, which decimated profits for competitors last quarter.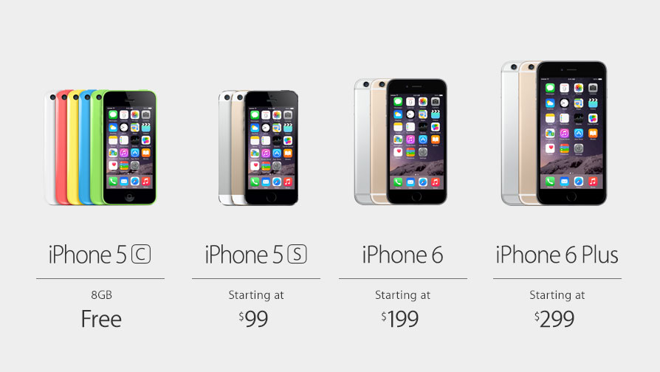 Analyst Michael Walkley of Canaccord issued a note to investors on Monday, a copy of which was provided to AppleInsider, in which he said the growing iPhone user base should help drive steady long-term sales for the company.