When it comes to rumors pertaining to Apple products, perhaps none are more interesting than those related to patents. As a leader in the technology industry, Apple has been known to file many more patent applications than the average company, allowing them to keep abreast of the latest trends. For those who can't get enough of the latest Apple patent news, we have got a humdinger for you.
According to Patently Apple, the Cupertino, CA company has filed a new patent that may pave the way for features on either the new iPhone, next iPad or both. The main talking point here would be haptic systems, a form of technology that is generally used in robotics and video game controllers.
These are tactile feedback systems, or those wherein a user can interact with a user interface through touch. There had once been talk of Apple adapting this technology on the new iPad, however that never came to pass. But Apple seems serious about haptic systems, as this third haptics-related patent (following those filed in March 2011 and March 2012) is centered on a multi-tiered system.
Let us have a quick look at one of the very popular iPhone-related term ruthlessly exploited on the web and in the Apple Jailbreaking community: untethering.

For the majority of us, technical jargon goes above our head, so in this article we will explore untether in the simplest way possible.

Read the rest of this entry »
Thanks to pod2g and the iPhone Dev-Team it's now possible to jailbreak the iPhone 4 and all models of the Phone 3GS untethered. Although iPhone 4S and iPad 2 owners are still waiting for an A5 jailbreak, all iOS devices running iOS 5.0.1 with A4 hardware can now be jailbroken untethered.
This includes the original iPad, iPod touch 3G and iPod touch 4G.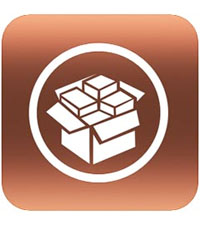 Using redsn0w to jailbreak is a straightforward process, and will install the Cydia app store on your device. This opens up a whole new world of tweaks and apps to improve your iPhone experience and customize operation. Be sure that before you proceed with the instructions, you have installed the iOS 5.0.1 firmware update.