iPhone cases come in all shapes, sizes and purposes. This has been the case, so to speak, since iPhones first hit the market in 2007.
But the somewhat recent explosion in crowd-funding iPhone case projects has radicalized the available offerings.
Some cases offer aesthetics. Others focus on protecting the phone. Still others extend battery life.
One phone, for example, does it all. The AQUA TEK S for iPhone, a Kickstarter project that has already far exceeded its fundraising goal, makes your phone water-proof, shock-proof, dust-proof and, the piece de resistance, die-proof — it has a solar panel to charge to charge the phone!
One of the coolest or craziest categories of iPhone case, depending on your perspective, is the kind that provide personal self defense. These cases turn iPhones into a deadly weapons.
If Apple launches an iRadio service with personalised playlists, it will be part of a wider evolution of radio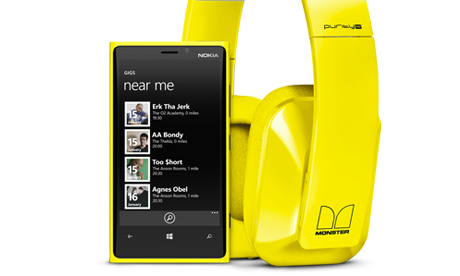 In August 2012, Nielsen published the results of its latest survey of 3,000 Americans, focused on digital music.
It found that 48% of respondents still say radio is the main way they discover music. Even among teenagers, where 64% said they listen to music on YouTube, radio still came second with 56%. Online video hasn't killed the radio star just yet.
Radio is evolving, though, with mobile apps playing a key role. In fact, so-called "personal" radio is shaping up as a key battleground between companies like Apple, Nokia, Spotify and Pandora in the digital music industry.